This post may contain affiliate links. If you buy thru these links, we may earn a commission at no additional cost to you.
---
Planning a wedding can be stressful — for all involved. Some couples even think that a stuffy wedding ceremony takes the joy out of the marriage process.
More and more couples are choosing to elope these days. They'll head somewhere (either alone or with a small group of friends and/or relatives) for a much less traditional wedding ceremony… a surprise wedding!
These are some of the reasons couples choose to elope:
It's less expensive.
It's faster.
It's less formal.
It's less stressful.
It's just as meaningful.
It's just as official.
If you're considering an elopement wedding (or surprise wedding), following are some things to think about.
Answering these questions should help you decide if eloping is the right option for you… or not!
It's Not For Everyone
For some couples, a big wedding with all the planning, pomp, and circumstance is a must. They live for the dress fittings, the cake tastings, the venue walk-throughs, and the fights over who will and who will not be invited.
For others, planning a formal wedding ceremony seems like an unnecessary headache. They prefer to spend their time and money on the honeymoon and on starting a life together — instead of on the wedding ceremony itself.
When couples choose to elope, they're not necessarily running off to get away from family. They're just going somewhere to privately celebrate their marriage — either alone or with a few of their closest friends & family — in a manner that puts the focus on the couple rather than on the event.
While some couples elope because they want to avoid objections from their parents, or their friends, or certain religious obligations… today, the term elopement is used for any marriage that is:
Performed in haste and/or
With a limited engagement period (or no engagement period at all).
…That's why it's also called a surprise wedding!
Questions To Ask Before You Elope
Is an elopement wedding — or surprise wedding — right for you?
Your answers to these 5 questions should help you decide:
#1 – What's your budget?
If you want to (or need to) save money on your wedding, an elopement wedding can be a great compromise. It costs significantly less to elope than to host a wedding ceremony and reception.
The reason for the low cost is the fact that an elopement wedding typically lasts only a few minutes. (Or an hour or so, if you happen to choose an elopement package that includes photography.)
Did You Know?… Elopement packages are typically handled by destination wedding planners. They include everything that you'll need to legally tie the knot — for one price (anywhere from $300 to $1,000). They handle all of the logistics. You just have to show up on the big day!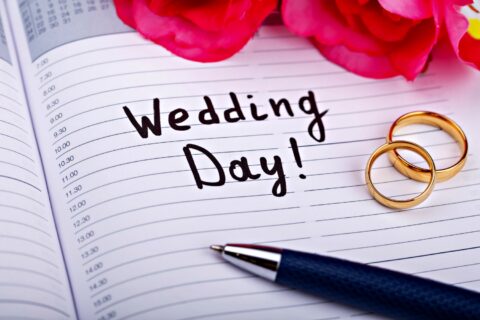 #2 – How many guests do you want to have?
For some couples, the answer is "zero". They are perfectly happy getting married alone, with just the wedding officiant present.
For others, the number of guests might include a few family members and/or a handful of close friends.
The larger your number is, the less likely an elopement wedding will work for you.
Eloping is an excellent choice if you want to get married in front of a small group, and keep the occasion as intimate as possible.
Guests at an elopement? You bet! Whether your state requires witnesses or you just want a few close friends or family members there to be part of the moment, you can definitely still bring some friends along and call it an elopement. The rule of thumb is to keep the count under a dozen. Source
#3 – Do you and your partner enjoy traveling?
Traveling doesn't appeal to everyone:
Some people are stressed out by getting on airplanes or packing into a car. They don't feel comfortable unless they're at home, or at least in familiar surroundings.
Other people live for the thrill of visiting new places and enjoying new experiences.
You have to figure out where you fall on that spectrum.
Eloping requires you to get out of your comfort zone to some extent. If you're not the kind of person who can relax while traveling, then an elopement wedding might not be the ideal wedding experience for you.
In case you're wondering, some of the most popular places to elope are:
Here are the 7 best places to elope in the United States.
#4 – How much do you value traditional wedding experiences?
While an elopement wedding can be personal and geared to your precise interests, it will not have the same feeling as a traditional wedding. For example: 
You probably won't have the big reception (or party) to celebrate your special occasion.
You probably won't have the support (emotional and otherwise) to help you prepare for your new life as a married person.
You probably won't receive as many gifts to help you start your lives together as a married couple.
How important are these things to you?
If you've found yourself at other weddings wondering why people spend so much money on these seemingly meaningless gestures, then an elopement wedding might be the perfect option for you!
On the plus side, you won't have to spend time and money on these things if you don't want to:
Save The Date wedding announcements
Wedding invitations
Hair and makeup
Wedding dress (or formal attire & shoes for you both)
Flowers and centerpieces
Wedding venue rental
Food & beverages for the rehearsal dinner
Photographer
Wedding favors for your guests and wedding party
Band or DJ for the wedding reception
Wedding day limo/transportation
Guestbook, ring bearer pillow, and flower girl basket
If these things aren't important to you (or seem rather trivial), then an elopement wedding should suit you just fine.
Here are some fun ideas for elopement dresses.
#5 – Is there a place that is special to you as a couple?
Did you have your first date at the beach… or in the mountains?
Are you a couple that likes to go wine tasting… or whale watching?
If there's a place that's special to your relationship, then you're a good candidate for an elopement wedding — because an elopement is like a one-of-a-kind destination wedding but without the extraordinary cost!
You can allow a small group of people to enjoy the place(s) you enjoy during a small, intimate wedding experience that highlights your personality and/or your unique interests as a couple.
The Bottom Line
There's no doubt about it, a traditional wedding can be stressful and time-consuming to plan and carry out.
To the contrary, a surprise wedding can be an excellent way to keep your wedding costs low while celebrating your love for one another in a way that is uniquely meaningful to the two of you.
The bottom line is… as long as you aren't married to the specifics of what a wedding should "look" like, then a surprise wedding might be a good option for you. Do whatever makes you happy!
Here's the no-drama guide to eloping… How To Elope.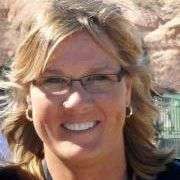 I planned my own Destination Wedding and everything went off without a hitch — we got married barefoot on the beach in the Bahamas! I like to help brides-to-be find unique ways to do things that will ultimately save them time & money on their wedding. I write about "outside the box" wedding ideas that most people wouldn't think of! When I'm not exploring the latest wedding trends, you can find me at the corner of Good News & Fun Times as publisher of The Fun Times Guide (32 fun & helpful websites).