This post may contain affiliate links. If you buy thru these links, we may earn a commission at no additional cost to you.
---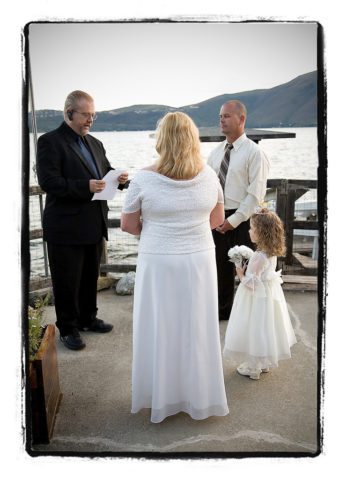 Did you know that you can become an ordained minister online?
It's free, quick, and effortless. Yes, it's also completely legit and legally recognized nationwide.
Online ordination is a way to allow someone from any religious background or doctrine to perform a religious ceremony.
And as many brides and grooms already know, having a friend or relative perform your wedding does make it more personal. Likewise for baptisms and funerals.
Here are 2 well-known wedding examples:
Couples will spend an average of $228 per wedding for the services of a pastor, priest, judge or other party who officiates at the nuptials, according to The Wedding Report, a Phoenix, Arizona-based research firm that tracks wedding-industry trends and spending. But for those who take the ask-a-friend route rather than request the services of a graduate of divinity or law school, ordinations from online churches are free or nominally priced – typically between $20 and $40 – and are available quickly. ~ Wall Street Journal
How It Works
You simply complete a form online, agree to a basic code of ethics, and click Send.
Confirmation is usually received within 72 hours.
Once someone becomes a pastor, minister, rabbi or priest online, they can perform baptisms and administer traditional weddings and funerals right away.
Let's not forget, however, that marriage is a legal contract. Therefore, it takes some due diligence on your part in order to ensure that everything goes smoothly based on where the wedding ceremony is being performed:
Some states require a "letter of good standing" from the organization that granted an individual power to officiate. Most online ordination sites will provide that for a nominal fee, upon written request.
Always check with the local government agency (the County Clerk) where the ceremony is going to be performed to see if there are any other requirements within that particular county. A handful of places require you to register with them first. Likewise, marriage laws are constantly changing, so what was true last year may not be true this year.
The couple must request a marriage license (in person, together at the County Clerk's office) before the wedding in order for their marriage to be legally recorded. After the wedding ceremony, the marriage license must be signed by the bride, the groom, and 2 witnesses. The ordained minister will then give the marriage license to the County Clerk who will record the marriage with the county and state.
>Make sure to check the laws in your state with regards to obtaining your ordination. For example, I'm from Ohio, so I searched for "ohio secretary of state minister" and found everything I need to do in order to be ordained. All I need is an application, a copy of my certificate, and $10.
~ Heidi Baker
Where To Become An Ordained Minister Online
Here are your options:
Before Becoming (Or Using) An Ordained Minister…
Here are all the reasons to become an ordained minister online, and some common FAQs about becoming ordained online.
Be sure to explore the many resources available on each of the above websites. They truly do provide you with all of the tools necessary to plan and perform a wedding, baptism, or funeral yourself.
In addition, most of them list testimonials from people who became ordained online, so you can see for yourself that it is legit.
This post from the New York Times is a bit outdated (it's from 2007), but it contains some good "warning signs" so you can ensure that a wedding performed by an online ordained minister would be legal in your state. That said, marriage laws change every year, so you'll still need to check with the local County Clerk.
Here is one couple's experience having a friend officiate their wedding.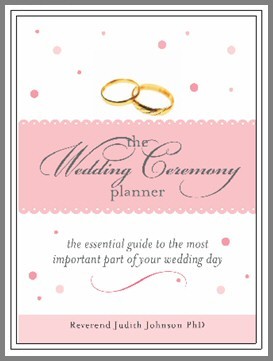 The Wedding Ceremony Planner by Judith Johnson is a must-have book if you're planning your own wedding and you want sample text and worksheets to help you manage all the details.
Many couples want a spiritual but not a religious ceremony that truly celebrates their unique set of beliefs, values and life circumstances. They want their ceremony, their way but don't know where to begin or what questions they need to ask. The Wedding Ceremony Planner is a comprehensive and user-friendly guide. It covers everything you need to know to create a beautiful ceremony text and to anticipate and address all the profound and mundane logistics with ease, grace and fun. It includes hundreds of text excerpts reflecting the many voices with which our hearts speak. There are also 10 sample ceremony texts for the inclusion of children, the telling of the couple's story, the renewal of vows and a commitment ceremony. Checklists and worksheets are included to manage all the details.
~ Judith Johnson, an Ecumenical Minister who has performed hundreds of weddings for 14+ years.
Must Read: Tips for finding someone to officiate your wedding.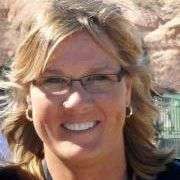 I planned my own Destination Wedding and everything went off without a hitch — we got married barefoot on the beach in the Bahamas! I like to help brides-to-be find unique ways to do things that will ultimately save them time & money on their wedding. I write about "outside the box" wedding ideas that most people wouldn't think of! When I'm not exploring the latest wedding trends, you can find me at the corner of Good News & Fun Times as publisher of The Fun Times Guide (32 fun & helpful websites).