This post may contain affiliate links. If you buy thru these links, we may earn a commission at no additional cost to you.
---
My longtime girlfriend and I got engaged at Disney World last November and now we're making wedding plans, as you'd expect.
This wedding is something that my fiancée has been planning since she was in grade school, and now that she snagged herself a prince (or, at least a toad that she can transform into a prince), my lady wants a wedding fit for… wait for it… a princess.
It all fits – after all, we got engaged at the Be Our Guest restaurant, home of Princess Belle from "Beauty and the Beast," no less.
These are very exciting times, and it has been especially been busy for the bride-to-be and her family, who have so graciously offered to handle the wedding.
But that doesn't mean I'm off the hook, as some would say. In fact, I want to help make wedding plans.
"What?" some may ask. "A guy wants to help plan a wedding?"
Well, why not? Who says that the teamwork of husband and wife only begins after we both say "I do"?
My fiancée is also very busy at this time in her life trying to get build her career as a zoo trainer, which – by the way – is a pretty cool field. And quite competitive, too, I shall add.
She's doing great, but to get in, she's had to dedicate her 24/7 attention to taking interviews, doing post-graduate internship work, and juggling jobs to build her resume. Anyone out there have a cheetah or rhino that needs someone to watch over it?
As a couple, we need to:
So, suffice it to say we've got a lot on our plate, and I'm trying to help the best I can.
While it's often customary for the bride's family to coordinate the wedding plans, the groom can help, too.
Here are some ways that I'm assisting and, as the groom-to-be, you can too:
#1 – Make calls to potential wedding locations.
Probably the most important item of business that must be handled before a wedding (outside of the bride's dress which, by the way, my fiancée is already working on) is to determine where the knot will be tied.
Gathering the following information from potential venues includes finding out:
If they can host us on the wedding date
If they are able to accommodate the number of people we want to invite
What it will cost to have our wedding there
What we need to do to reserve the church for our wedding
I have started my fact-finding mission by reaching out to various venues and reporting this information back to everyone else involved in making our wedding plans.
#2 – Arrange for any pre-marital wedding counseling with clergy.
If you're the follower of a religion and you want clergy to officiate the wedding, you will need to speak first with the priest or minister beforehand.
They may also require or strongly suggest pre-marital counseling through the church, as is the case with getting married in the Catholic Church and many other Christian denominations and other religions as well.
This is a very important detail that should be handled early on to avoid any issues with scheduling the wedding or the venue (if vows are to be said in a church or other house of religious worship).
I have helped my fiancée by scheduling religious counseling and going on fact-finding missions to learn more about what we both must do to satisfy any religious obligations.
#3 – Gather names for wedding caterers.
The bride is busy enough with planning the dress. Finding a caterer only makes wedding plans even more complicated.
Thankfully, both my fiancée and I have similar tastes in food, so we've been able to put together a list of potential caterers for our wedding.
I've helped by learning more about what each caterer charges and finding out other information — such as availability and potential menus — so it's easier for us to narrow down the list of catering candidates.
#4 – Stay in close touch with the bride's family & friends to help with any small errands that crop up.
It kinda goes without saying that the groom should stay well connected to his fiancée's family and her social circle.
In my case it's easy because we all blessedly get along so well. This makes it even easier to communicate all of the wedding plans with each other.
While my fiancée is hashing out the details with her family and girlfriends, they all know they can send me an updated wedding to-do list whenever they need to.
And, guys, that's probably the most important thing you can do for your bride – be there for her when and how she needs you. Both before the wedding and after.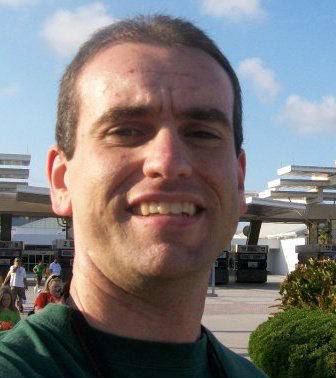 I'm a roller coaster junkie, a weather enthusiast, a frequent traveler, and a numismatist. My love for coins began when I was 11 years old. I primarily collect and study U.S. coins produced during the 20th century. I'm a member of the American Numismatic Association (ANA) and the Numismatic Literary Guild (NLG). I've also been studying meteorology and watching weather patterns for years. I enjoy sharing little-known facts and fun stuff about coins, weather, travel, health, food, and living green… on a budget. I work from home full-time as a journalist, reporter, and author.