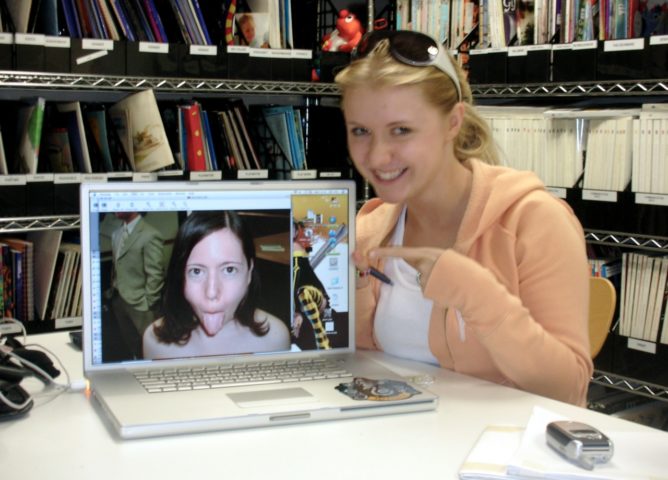 I saw a funny wedding video on the morning news the other day.
The bride and groom each took a moment to update their Facebook status via cell phone before kissing each other and being declared husband and wife.
It was priceless!
Sort of along these lines:
So I started searching for other couples who've incorporated social networking into their wedding ceremonies.
I found quite a few…
Social Networking Wedding Tips
First, here are a few of the ways that you, too, could bring smiles to your wedding guests' faces by using social networking — like Facebook and Twitter — during your wedding ceremony:
1.  Pause to update your relationship status to "married."

2.  Stop the ceremony for a brief moment to snap an impromptu photo of yourselves, your wedding guests, or something else that strikes your fancy as interesting or unique. Then send that photo immediately to your Facebook page (or Twitter account, etc.)

3.  Interrupt the ceremony to text your soon-to-be spouse the final line of your wedding vows — which means something special only to the 2 of you. You could eventually frame those text messages or just save them for laughs and good memories.
Those are some amazing ways to share the actual moment with friends and family who can't be there to enjoy your wedding day with you.
And, of course, choreographing your very own funny wedding video would be a hoot as well.
There are actually lots of fun ways that you could incorporate social networking sites into your wedding ceremony. Feel free to share your own fun ideas in the Comments below.
Now, for the best funny wedding videos that involve social networking…
More About Funny Wedding Videos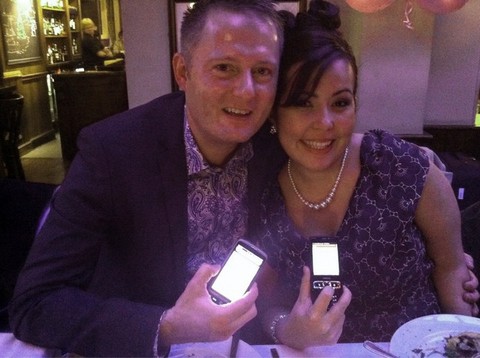 ...