This post may contain affiliate links. If you buy thru these links, we may earn a commission at no additional cost to you.
---
This is Part 2 of 5 in a series: "How To Plan Your Dream Wedding"
How To Decide What You'll Wear For Your Dream Wedding
There's more to wedding attire than simply picking out the colors.
Most important is what style of clothing you'll choose to wear. And with a dream wedding, you've got the most flexibility to do this. You simply need to determine how formal you want to be.
It's your dream wedding, so go ahead and dream BIG.
Because, when you get right down to it, if you're not comfortable, then your guests won't be either. Plus, when your guests find out what "type" of clothing you will be wearing, they will be more likely to dress accordingly — and everyone will be comfortable!
In my opinion, the less attention you devote to your wardrobe (before and during the wedding), the happier everyone will be.
I mean, who wants to be fussing about how their garments fit or how they look the whole time? Nobody. Yet 90% of women who choose the traditional, formal wedding gowns spend the majority of their wedding ceremony (and pre-wedding ceremony, post-wedding ceremony, photo shoots, and so on) doing just that.
Which is why the clothes (and the shoes!) you decide to wear on your very busy (and likely, very hot!) wedding day are so important.
In my mind, the aim should be to find the most comfortable bride & groom's clothes — that will accommodate whatever temperature it is likely to be in your dream wedding location — and that will enable you to keep you from wondering, "How do I look?"
So, how do you do that?…
First, decide just how non-traditional you want to be.
In our case, we knew that barefoot was the #1 priority. (We were on a beach, so it was a given!) From there, we just had to find a cool summer dress for me, and a comfortable pair of slacks for Jim so he could roll up the pant legs.
It all depends on how far outside the box you wish to go:
Then, make a concerted effort to get everyone to buy into your way of thinking on the whole clothing thing. From your wedding party to your guests — make sure everyone is dressed as comfortably as you are on your wedding day. (Of course, you you wish, everyone could be dressed the same!)
For some relatives (and some brides & grooms themselves) this can be a difficult thing to do. We've grown up with the way weddings are supposed to be firmly implanted in our brains. So to deviate from the norm and go with something that's more you, more your style, and more an expression of your personality can take a bit of willpower.
Then again, if your heart is telling you that you want the traditional formal attire then, by all means, go for it. I'm just trying to cultivate that little voice inside your head that might be trying to tell you it's not so bad to be different!
In fact, the more "different" a wedding is, the more likely it will be remembered for years to come!
Guests & relatives who attended our wedding still comment on occasion about how neat it was to have this or that at our wedding. It has definitely left a lasting impression — with us, and with them.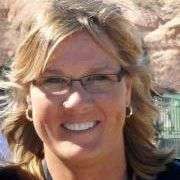 I planned my own Destination Wedding and everything went off without a hitch — we got married barefoot on the beach in the Bahamas! I like to help brides-to-be find unique ways to do things that will ultimately save them time & money on their wedding. I write about "outside the box" wedding ideas that most people wouldn't think of! When I'm not exploring the latest wedding trends, you can find me at the corner of Good News & Fun Times as publisher of The Fun Times Guide (32 fun & helpful websites).