This post may contain affiliate links. If you buy thru these links, we may earn a commission at no additional cost to you.
---
Not sure which beach you want for your beach themed wedding?
For starters, here are some tips for choosing a unique wedding location.
Now that you know the things to look for and have an idea of the right questions to ask, it's time to select the best beach location for your special day.
And, if you plan it right, your beach wedding location can double as your honeymoon location too!
Following are some of the best beaches that make ideal locations for beach weddings…

Best Beach Wedding Locations
 Molokai Island, Hawaii beaches
As far as quiet beach locations go, Molokai Island is probably the best choice. So, if you're looking for an extremely peaceful and serene setting where beauty abounds, this may be the beach for you. There are no crowds, and there are lots of unique locations along the beach to choose as your setting — like a cascading waterfall or a historic ranch. Molokai has Hawaii's longest white sand beach and the only barrier reef outside of Australia. This could mean great fun for both you and your guests if you choose to visit the reef and see all the beautiful sea life.
 Panama City, Florida beaches
With an average 320 days of sunshine each year, breathtakingly beautiful pure white sand beaches and a gorgeous blue-green ocean for the background, Panama City is an all-around favorite. There are plenty of beach wedding venues to choose from.
Ever wonder why our beaches stay so clean & powdery white? The legendary pure white sand of Panama City Beach is attributed to quartz crystals washing down from the Appalachian Mountains centuries ago. Along their journey, the crystals were bleached, ground, smoothed, and polished. The surf and tides of the Gulf of Mexico is responsible for depositing these millions of grains of sugar-white sand onto the pristine shoreline… the result of this rigorous process is the beautiful, renowned beaches of Panama City Beach. Source
 Myrtle Beach, South Carolina beaches
With wide golden shores and a turquoise-colored ocean, Myrtle Beach is a popular site for beach weddings. There are lots of unique beach wedding venues in Myrtle Beach, SC including historic plantations, aquariums, and vacation resorts that offer fabulous, romantic wedding settings. There's virtually no limit to all the fun things that you and your guests can do while you're in Myrtle Beach.
 Southern California beaches
There are so many great beaches available for weddings in southern California including: Laguna Beach, Malibu, Long Beach, Coronodo, Huntington Beach, Marina del Ray, Redondo Beach, and San Diego. Orange County beaches are especially popular for small and casual weddings on the beach. Here are some of the most popular California beach wedding venues to choose from.
 Sydney, Australia beaches
You'll find some of the most beautiful beaches in the world here. There are more than 30 beaches in Sydney and dozens of interesting beach wedding venues to choose from. One thing that makes Sydney's picturesque beaches unique is the fact that they are primarily in urban settings.
 Bahamas beaches
If a tropical island beach location is what you're looking for, then the Bahamas may be the best beach wedding location for you. The most popular wedding beaches are Nassau, Paradise Island, and Freeport where the best wedding venues in the Bahamas are determined by you and your own personality and style. For what it's worth, some of the most pristine beaches are located on The Out Islands of The Bahamas which has its own unique list of wedding venues.
Other Beach Wedding Locations & Venues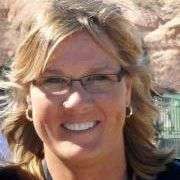 I planned my own Destination Wedding and everything went off without a hitch — we got married barefoot on the beach in the Bahamas! I like to help brides-to-be find unique ways to do things that will ultimately save them time & money on their wedding. I write about "outside the box" wedding ideas that most people wouldn't think of! When I'm not exploring the latest wedding trends, you can find me at the corner of Good News & Fun Times as publisher of The Fun Times Guide (32 fun & helpful websites).