This post may contain affiliate links. If you buy thru these links, we may earn a commission at no additional cost to you.
---
It's a fact. It costs a lot to have a wedding these days. Most of us end up spending a good deal of money on a bunch of things that we're probably only going to use on that one day.
Yes, it is the best day of our lives.
Nonetheless, most of the items that we purchase for our wedding will only be used on one single day — and some of those items are high-dollar!
If you're anything like me, then you had to save money for awhile just to be able to afford all of the extra little things that you wanted for your wedding day.
So… why not help out a fellow bride by recycling some of your wedding things?
Depending on the used wedding items that you sell, you could actually make a good deal of money while helping fellow brides to save money!
Here's how to do it…
Wedding Classifieds
Of course, there are always sites like eBay and Craigslist where you can buy and sell gently used wedding items.
There's another site that's popular among event planners and yard salers. It's called Event Leftovers.
Lots of brides often start at websites that offer general classifieds like that. However, these days, many brides are looking for more specialized sites with a bit more of a personal touch.
Only official wedding sites (see below) with official wedding classifieds can provide that.
Buying Preowned & Gently Used Wedding Stuff
The benefits of buying preowned wedding things on "official" bridal sites:
You're shopping amongst an audience of like-minded people: thousands of brides-to-be who are just as exctied about their big day as you are about yours!
You will most likely save more money than you expected because you'll probably find more than one pre-owned wedding item that you've just got to have. If you had budgeted to pay full price for those items, in the long rung you'll end up saving more money with each additional thing you buy.
Not only will you be able to search for a wedding dress online this way, but you'll also be able to search for shoes and other accessories — as well as just about everything else that you'll need for your wedding reception, your wedding ceremony, and your honeymoon!
There's just something about buying from a recent bride who has recently experienced the happiest day of her life.
Selling Preowned & Gently Used Wedding Stuff
The benefits of selling your used wedding things on "official" bridal sites:
You have a captive audience of like-minded people: past and present brides!
Your odds pretty good that you'll sell more than one item — since every bride-to-be who needs a dress also needs shoes, a viel, and a whole host of other items for their wedding reception, wedding ceremony, and honeymoon.
There's just something about selling your beloved wedding things to an excited bride-to-be who's about to experience the best day of her life — like you recently did.
In the end, whether you decide to buy OR sell used wedding things via one ore more of these used wedding websites, you'll feel good knowing that you helped a fellow bride save a little money on her own wedding.
Best Bridal Sites For Used Wedding Items
I would encourage you to take a quick look at each of the following preowned bridal goods sites — at least once. A few will jump out at you right away, based on the items they have for sale. Others may grow on you.
Generally speaking, you're looking for the sites that have the biggest numbers in terms of: recent listings, completed transactions, and categories.
While sites with relatively few listings can be just as good as those with many — especially if there's an item selling right now that just happens to be exactly what you're looking for — it all comes down to which sites have more of what you, personally, are looking for.
Eventually, you'll find your favorites, and you will most likely end up doing most of your buying or selling on just 1 or 2 of these sites.
These are the best bridal sites to buy & sell used wedding items:
A must-read: How To Buy Stuff You Will Later Be Able To Sell!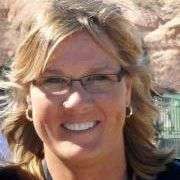 I planned my own Destination Wedding and everything went off without a hitch — we got married barefoot on the beach in the Bahamas! I like to help brides-to-be find unique ways to do things that will ultimately save them time & money on their wedding. I write about "outside the box" wedding ideas that most people wouldn't think of! When I'm not exploring the latest wedding trends, you can find me at the corner of Good News & Fun Times as publisher of The Fun Times Guide (32 fun & helpful websites).